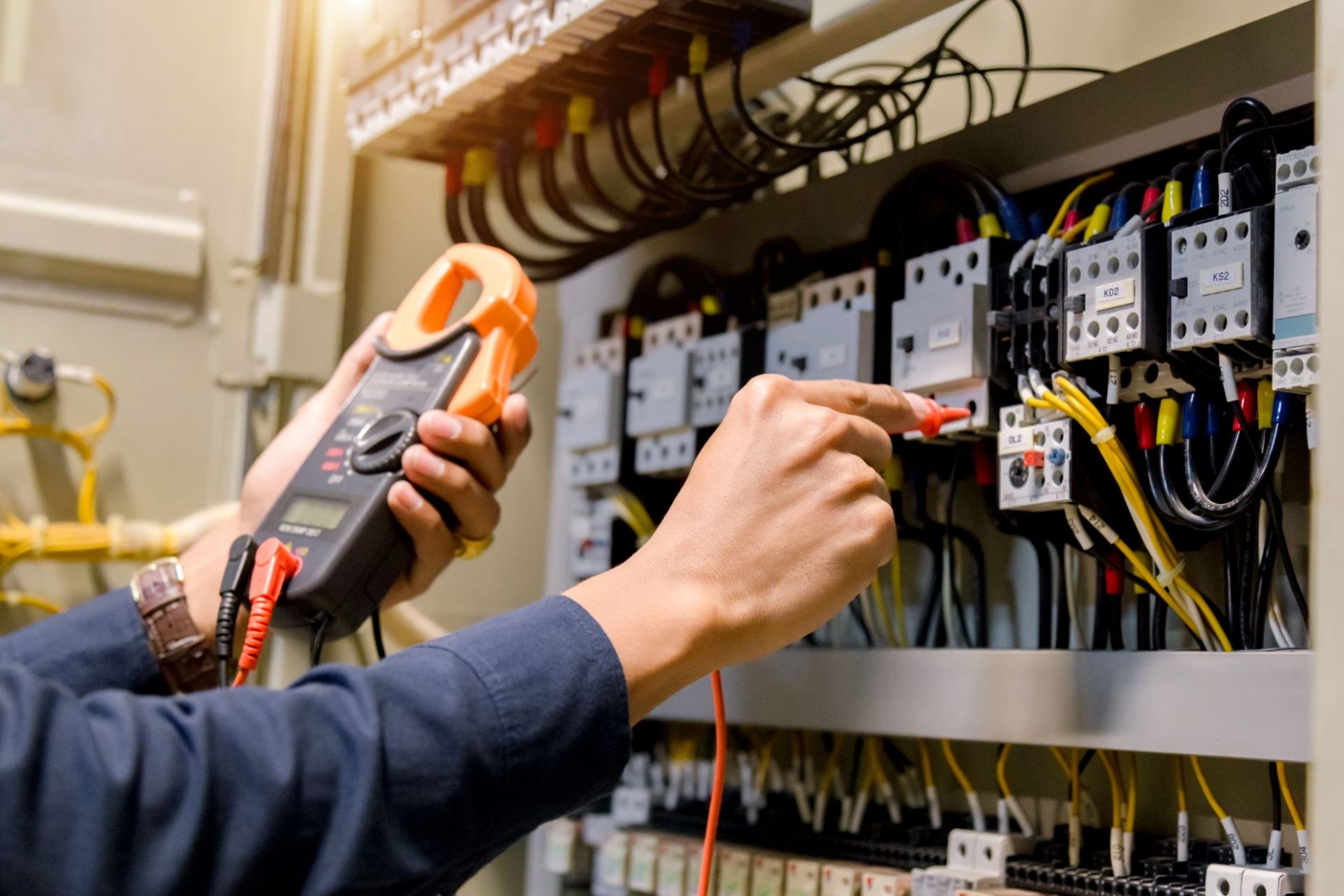 PROVIDING QUALITY COMMERCIAL ELECTRICAL SERVICES SINCE 2008
GET A FREE ESTIMATE FOR YOUR CONSTRUCTION PROJECT
Electrical Contractor in Oklahoma City, OK
Pro Amp Electric Inc. is proud of the electrical services we provide to our customers
We are a veteran-owned business and electrical engineering service that has been in operation since 2008. Our electrical contractors have served the state of Oklahoma since that time, and our team has a combined total of more than 75 years of electrician experience.
Types of Services We Offer
Every electrical situation is different, and that is why our electrical contractors offer services that cover a wide range of different types of services. Here are a few that are very important to us:
New Commercial Work – It is very important that our commercial electrical service customers receive the help they need to get their place of business up and running with the appropriate electrical hookups when possible. Our team can work with you to set up all of the electrical capacity you need for your business.
New Residential Construction – There are some situations when it may be a good idea to look at getting an expansion or upgrade added to your home. When that is the case, it is important to look at the electrical situation and how it will be impacted when the upgrade or expansion is put in place. Before hiring us for residential electrical services, call us for an appointment!
This is just a sample of some of the work that our electricians do. We have also helped with lighting installations, upgrades to electrical systems already in place, and virtually anything else that our customers may want our help with.
Receive Customized Services From Our Electrical Contractors
Receive customized care from our Oklahoma City, OK team of electrical contractors and feel free to ask any questions that may come to mind about the services that we have available for you. Our electricians are certainly happy to work with you on any and all of those objectives as necessary.
Oklahoma City, OK | Bethany, OK | The Village, OK | Spencer, OK | Del City, OK | Valley Brook, OK | Mustang, OK | Yukon, OK | Piedmont, OK | Edmond, OK